The Busy Izzy and Friends School Show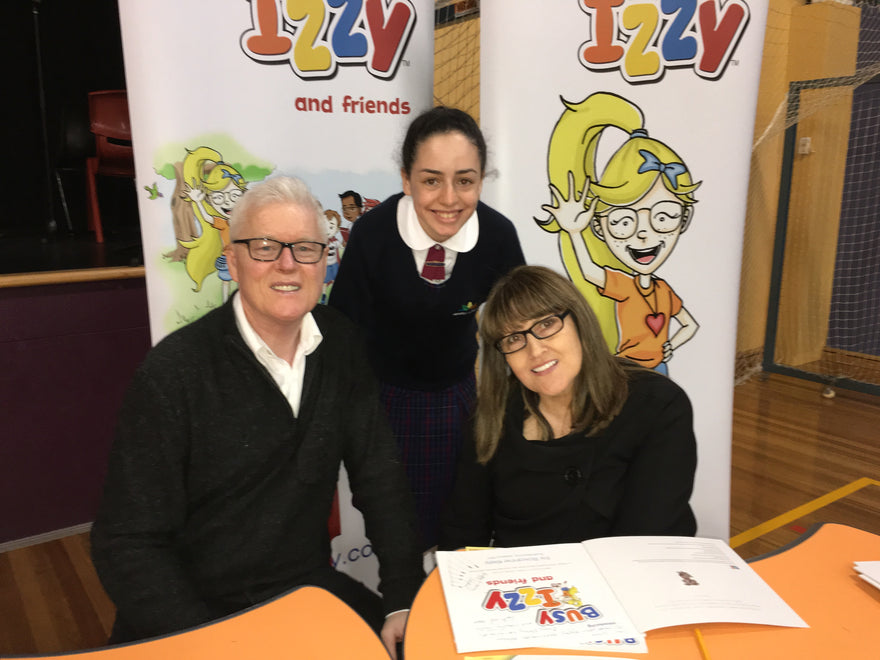 The Busy Izzy and Friends Show
Much-loved story books, come alive from page to stage.
Every venue and primary school in NSW, Australia, can now book The Busy Izzy and Friends SHOW! 
This action-packed show is a fun-filled adventure. Come and join us and help Busy Izzy and her friends save their local animal shelter.
The show features up-beat songs, a number of which have won Awards, interactive dancing and singing.
For 3-8 year olds and mums and dads too!
The Busy Izzy and Friends Show centres around the adventures of Izzy and her friends, Secret-agent Skye, Sensible Steven, Talkative Tess, Bossy Bobby and Worried Warren and Izzy's newly adopted puppy, Newly Truly. 
It is an energetic, musical experience, which features the importance of: inclusivity, resilience, environmentalism, anti-bullying, mindfulness, exercise, music, well-being, friendship, healthy food...and  LOTS of FUN too!
Created by Roxanne Kiely and Stephen Kiely.
https://busyizzy.com/pages/the-busy-izzy-show-live
To book a show at your venue: bookings@busyizzy.com
Busy Izzy and Friends are much more than wonderfully entertaining children's picture books filled with exciting adventures.  These books for children have ethical and moral stories too. There are songs, interactive videos, fun songs and videos about being a good friend, healthy food, vegetables and fruit songs about fruit salad.  Friendship songs, fun songs, songs about being sensible too, and one of Izzy's friends is a secret-agent, her name is Skye and we have a song for her too. Oh, and an all new stage show for kids...
Modern Mo Li, is musical who loves to play the blues and Izzy's friends, Mathematic Max, Sensible Steven, Even Evan, Worried Warren, Talkative Tess and Bobby, who can be a little bit bossy, are wonderful and generous kids who love to spend time with their friends...and of course there is Izzy's, adopted little stray from the SPCA, Newly Truly "Who's the lucky rescue pup at Nix & Nax, who's everybody's favourite little friend."  These children's Picture Books, song and videos have something and everything for everyone.
#kidsbooks #booksforchildren #busyizzyandfriendsbooksforchildren #songs #songsforkids #Awardwinningsongs #busyizzyandfriendsonyoutube #busyizzyandfriendsonyoutubeforkids #youtubeforkidsbusyizzy #rhymingpicturebooksforkids #childrensbooks #kidsbooks #funkidsbooks #busyizzyandfriends #roxannekiely #stephenkiely #writingbooksforchildren #writingkidsbooks #reading #readingtochildren #readingisgreat #learningtoread #kidspicturebooks 
Leave a comment
Comments will be approved before showing up.