Today I became a member of Alliance of Independent Authors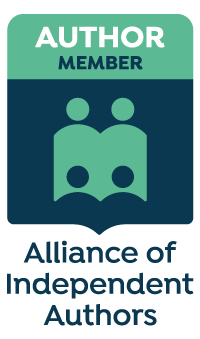 I guess there are many authors like me, who sit in their studios playing solitaire. Surrounded in thought and ideas and writing away the day.
I don't usually join groups, but the Alliance of Independent Authors has features that suit me.  I am looking forward to becoming more involved. 
There are many member benefits, including support for:
1. Editorial 2. Design, including cover and interior 3. Formatting and other production issues, 4. Distribution, 5. Marketing 6. Promotion 7. Licensing and publishing rights
I was excited to upload my three picture books
Busy Izzy and Friends
Busy Izzy and Newly Truly - The Big Surprise!
Busy Izzy and Talkative Tess
All three books and songs are great gift ideas for Christmas and birthdays.
Educational too.  Create and Play is the theme. #healthyrecipesforkids
Rhythm and Rhyme a feature.
Busy Izzy and Friends are much more than wonderfully entertaining children's picture books filled with exciting adventures.  These books for children have ethical and moral stories too. There are songs, interactive videos, fun songs and videos about being a good friend, healthy food, vegetables and fruit songs about fruit salad.  Friendship songs, fun songs, songs about being sensible too, and one of Izzy's friends is a secret-agent, her name is Skye and we have a song for her too. Oh, and an all new stage show for kids...
Modern Mo Li, is musical who loves to play the blues and Izzy's friends, Mathematic Max, Sensible Steven, Even Evan, Worried Warren, Talkative Tess and Bobby, who can be a little bit bossy, are wonderful and generous kids who love to spend time with their friends...and of course there is Izzy's, adopted little stray from the SPCA, Newly Truly "Who's the lucky rescue pup at Nix & Nax, who's everybody's favourite little friend."  These children's Picture Books, song and videos have something and everything for everyone.
#kidsbooks #booksforchildren #busyizzyandfriendsbooksforchildren #songs #songsforkids #Awardwinningsongs #busyizzyandfriendsonyoutube #busyizzyandfriendsonyoutubeforkids #youtubeforkidsbusyizzy #rhymingpicturebooksforkids #childrensbooks #kidsbooks #funkidsbooks #busyizzyandfriends #roxannekiely #stephenkiely #writingbooksforchildren #writingkidsbooks #reading #readingtochildren #readingisgreat #learningtoread #kidspicturebooks 
#healthyrecipesforkids #christmasgiftideas #birthdaygiftideas