This Musical - A Fractured Fairy Tale - So inspiring on many levels - Busy Izzy and Friends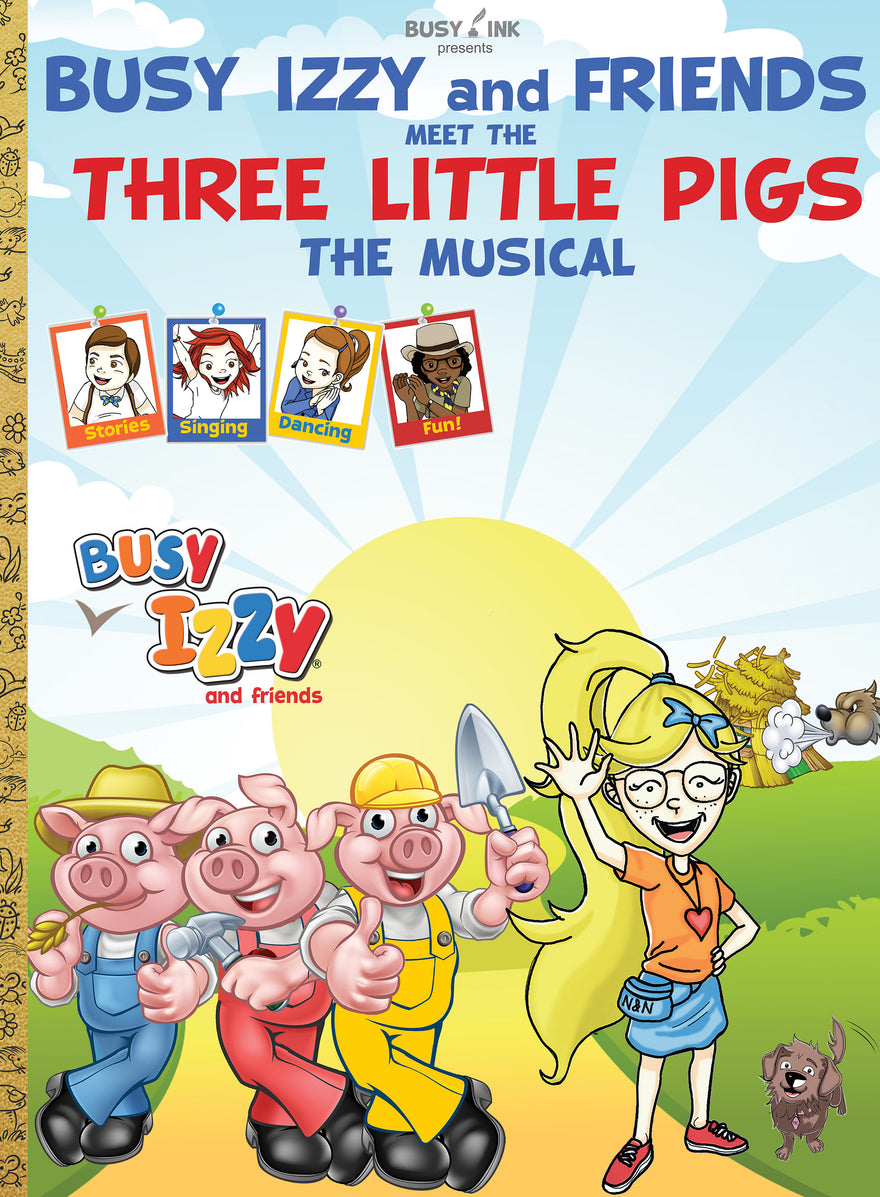 Praise for Busy Izzy and Friends
Watched Busy Izzy and Friends meet the Three Little Pigs The Musical at
Castle Hill RSL this weekend with the family (8yo and 12 yo & hubby). We all
loved it. Really well done, very clever, fun and upbeat with some really current
themes and issues for parents and kids alike.

The little kids loved it – they were up dancing and actively getting involved
with the performers. The performers were brilliant – really professional, strong
characters, great voices and storytellers. It really sparked some great
conversations with our family, from finding trusted grownups, to villains and
staying safe, what our body tells us and who is the real boss!
The show, the story and songs, all written and produced by Roxanne
Kiely and Stephen Kiely.
So inspiring on many levels – it is great to see some new Australian talent out
there that has performances telling stories that cross cultures and hopefully
nations to bring us all together in a positive and thoughtful way protecting our
kids and their future.
Can't wait to see where this goes!
Teri Hobbs – General Manager, APAC at Deluxe