Story Behind The Story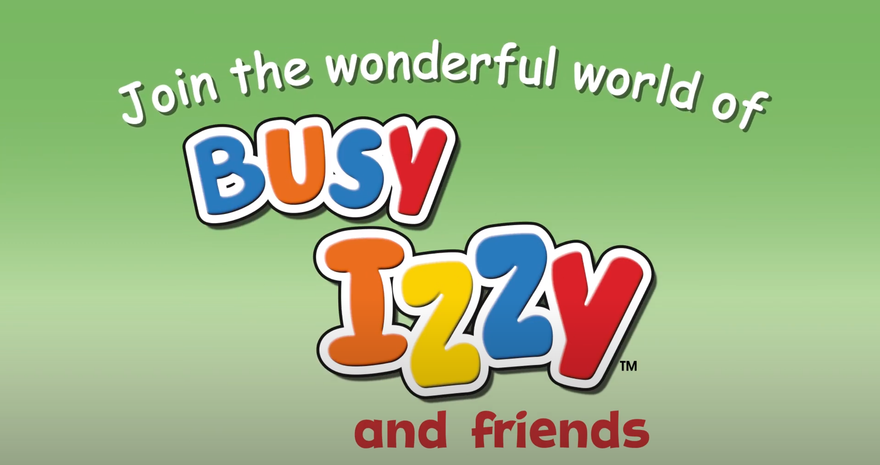 "People often ask where the idea for Busy Izzy and Friends came from.
I guess it was a subconscious thing...I was born on a dairy farm and milking cows and working on the farm from the age of 7. 
I would often write songs and poetry while milking and I was scared of the big cows and writing songs would take my mind off how big they were. But I loved them just the same and they were my favourite pets.
When I was little, during a morning milking, I wrote a song called, "The Bluebird In The Treetop" and this is now one of the songs in the Busy Izzy and Friends, song catalogue.  Pretty cool indeed!
On the farm, mum, dad and my brothers and sisters and I, all pitched in with planting, digging and harvesting: We grew all of our own food — corn, tomatoes, potatoes, sweet potatoes, lettuce, broccoli, cabbage, carrots — and we had a massive orchard with guava trees, feijoa trees, lemon, mandarin, orange, plum, apple, pear, peach and tree tomatoes (now called tamarillo) and grapevines, too. We would help mum bottle the fruit for the off season.
We kept free-range chickens and we worked long hours building and maintaining our compost bins.
Just like Busy Izzy, my mum always knew exactly what to do. She found the perfect blend of leader and best friend too.
Mum made all our clothes, from underwear to coats and would often stay up late knitting jumpers which we would find laying on our beds in the morning ready to wear.  I wrote a song about my mum called.  "Little Bit Of You" 
Excerpt: 'There's a little bit of you mamma, in everything I do.  Just a little bit you see, makes a whole lot of me.'
Mum and dad worked all day long and of course we all followed their lead. We had to. 
Getting up each day at 4 a.m. was not my favourite thing to do, and I would deliberately miss a snack so I could sleep-in a few extra minutes. But once I was amongst the cows I was happy. I think the cows enjoyed listening to the singing too.
Who do you think was the first one up in the morning? Answer: Mum.
Who do you think was making healthy snacks? Answer: Mum.
Who would sit on the edge of my bed every night and wait until I'd fall asleep? Answer: My mum
We had a family band, dad sang and played many instruments, while mum harmonised beautifully. I was lead singer at 6 years of age and we performed at our local hall for school functions and community events.
Busy Izzy and her friend, Modern Mo Li write songs together too. All the friends sit around the comfortable chair at Nix & Nax and sing while Mo Li plays guitar.
Click below to listen to the latest album from Busy Izzy and Friends: 
https://busyizzy.com/pages/welcome-to-nix-nax
In Primary school, My teacher, would often ask me to sing the songs I had written in front of the whole class.  I really enjoyed that. 
Did you have a favourite teacher in primary school?  I did, his name was Mr Butler. Just like Busy Izzy, Mr Butler, was encouraging, kind and supportive.  
We always had visitors, lots of friends, who often came to stay on the farm. Just like Busy Izzy has lots of friends visiting her at Nix & Nax.
Mum and dad were wonderful hosts. Mum made fabulous food, from mains to desserts and definitely 'snaxalicious'. Just like Busy Izzy's healthy snacks she makes at Nix & Nax. Dad made home-made wine. We helped of course.
My favourite time was after meals, when we would sing together and dad played the piano accordion or the mouth organ or guitar.
I acquired not only a strong work ethic but a lifetime of memories to sustain Busy Izzy with her garden plot and healthy food store and lots of close friends: Izzy has a compost bin and a puppy and lots of friends too, just like I had.
It all reminds me of my wonderful, natural and healthy life on our farm.
The Busy Izzy and Friends multi-media series, has grown to incorporate: Rhyming picture books, Upbeat songs, co-written and produced with Stephen Kiely (who plays all the instruments for all the songs) - Interactive videos - An all new stage show - Cooking show - Songwriter classes - In-school author and songwriters' visits.  With much more on the horizon, including book four.
The Busy Izzy and Friends books and songs are great Christmas gift ideas for kids, parents and primary school teachers.  Birthday gift ideas too.  Books are the best.  #books #Kidsbooks #Bestkidsbooks 
Stephen and I work tirelessly on our little project.  We love working together, bringing the Busy Izzy and Friends stories, songs and programs to children everywhere."
These books and songs make great Christmas and birthday gift ideas for kids, parents and primary teachers.
Busy Izzy and Friends are much more than wonderfully entertaining children's picture books filled with exciting adventures.  These books for children have ethical and moral stories too. There are songs, interactive videos, fun songs and videos about being a good friend, healthy food, vegetables and fruit songs about fruit salad.  Friendship songs, fun songs, songs about being sensible too, and one of Izzy's friends is a secret-agent, her name is Skye and we have a song for her too. 
Modern Mo Li, is musical who loves to play the blues and Izzy's friends, Mathematic Max, Sensible Steven, Even Evan, Worried Warren, Talkative Tess and Bobby, who can be a little bit bossy, are wonderful and generous kids who love to spend time with their friends...and of course there is Izzy's, adopted little stray from the SPCA, Newly Truly "Who's the lucky rescue pup at Nix & Nax, who's everybody's favourite little friend."  These children's Picture Books, song and videos have something and everything for everyone.
#booksarebest #kidsbooks #giftideas #christmasgiftideas #birthdaygiftideas #busyizzyandfriends #Busyizzyandtalkativetess #BusyizzyandNewlyTrulythebigsurprise #bestkidssongs #kidsfunsongs #kidspicturebooks #christmasgiftideas #birthdaygiftideas "great picture books for kids" "rhyming picture books for kids"
"children's books with recipes"
By Roxanne Kiely