Busy Izzy and Friends meet The Three Little Pigs – The Musical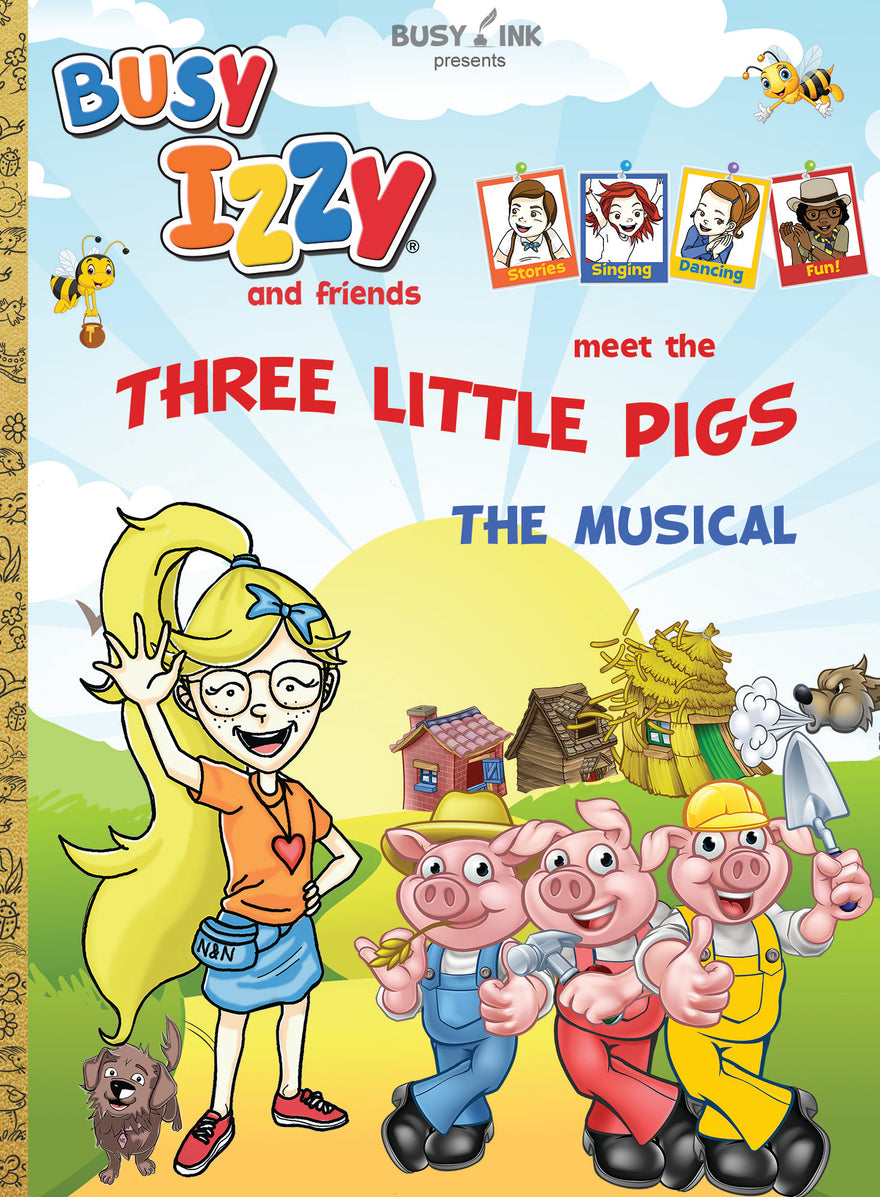 Busy Izzy and Friends meet The Three Little Pigs – The Musical is a fun, exciting, adventurous and educational experience for kids and grown-ups too!
Join us as Busy Izzy and all her friends, including Popcorn, Pinetree and Practical Pig, deal with their foe from long ago, the villainous Mr. W. P. Wolf.
And of course, Izzy's friends, Bossy Bobby, Talkative Tess, Sensible Steven, Secret agent Skye and the rescue puppy, Newly Truly will be there too, singing all the songs you know so
well.
...
It's entertainment the whole family will enjoy, but there's a moral too. Come to Castle Hill RSL on October 8th at 10:30 am and lose yourself in this new and energetic musical adventure.
...
 The Busy Izzy and Friends Roadshow is an engaging and educational program designed to entertain and educate children. It features a lively and interactive stage performance that incorporates music, storytelling, and valuable lessons about friendship, kindness, and teamwork.
Overall, the Busy Izzy and Friends show aims to create an entertaining and memorable experience for children while promoting positive values and important life skills. It encourages creativity, active participation, and a love for learning in a fun and engaging way.