ABC Alphabet Song - Has Over 260 Thousand Views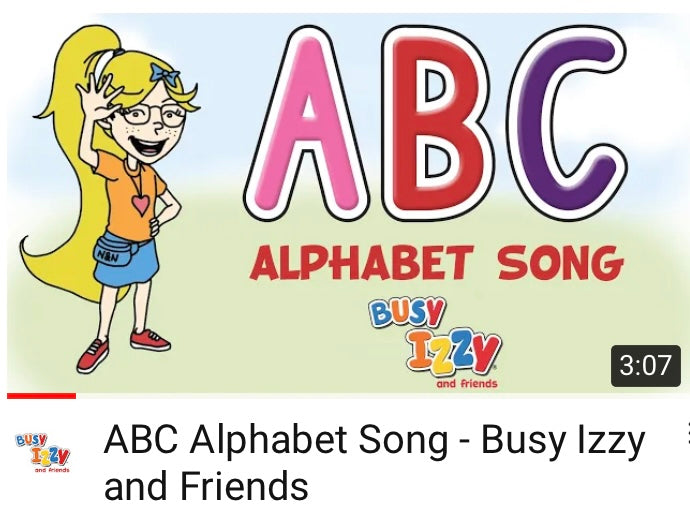 ABC Alphabet Song
It's very exciting to see our little song get over 260 thousand views on YOUTUBE in a matter of days.  
The song is a fun and energetic one about the importance of the alphabet.  
"My 26 BFFs, are the letters of the alphabet.
Letter by letter, getting alphabetter with my 26 BFFs."
The Busy Izzy and Friends series is all about 'helping others', friendship, showing respect, kindness, mindfulness and learning through play.  Also includes healthy recipes and lots of other fun activities. All the stories are written in rhythmic rhyme.  
The series boasts award-winning songs, books, colouring-in, healthy recipes, and a very popular stage show, touring schools in 2021.
Stay tuned. www.busyizzy.com - Roxanne Kiely
#BusyIzzyandFriends #songs #ABCs #fun #healthyrecipes #love #songwriting #kindikids #childrens #schoolkids