The Busy Izzy and Friends SHOW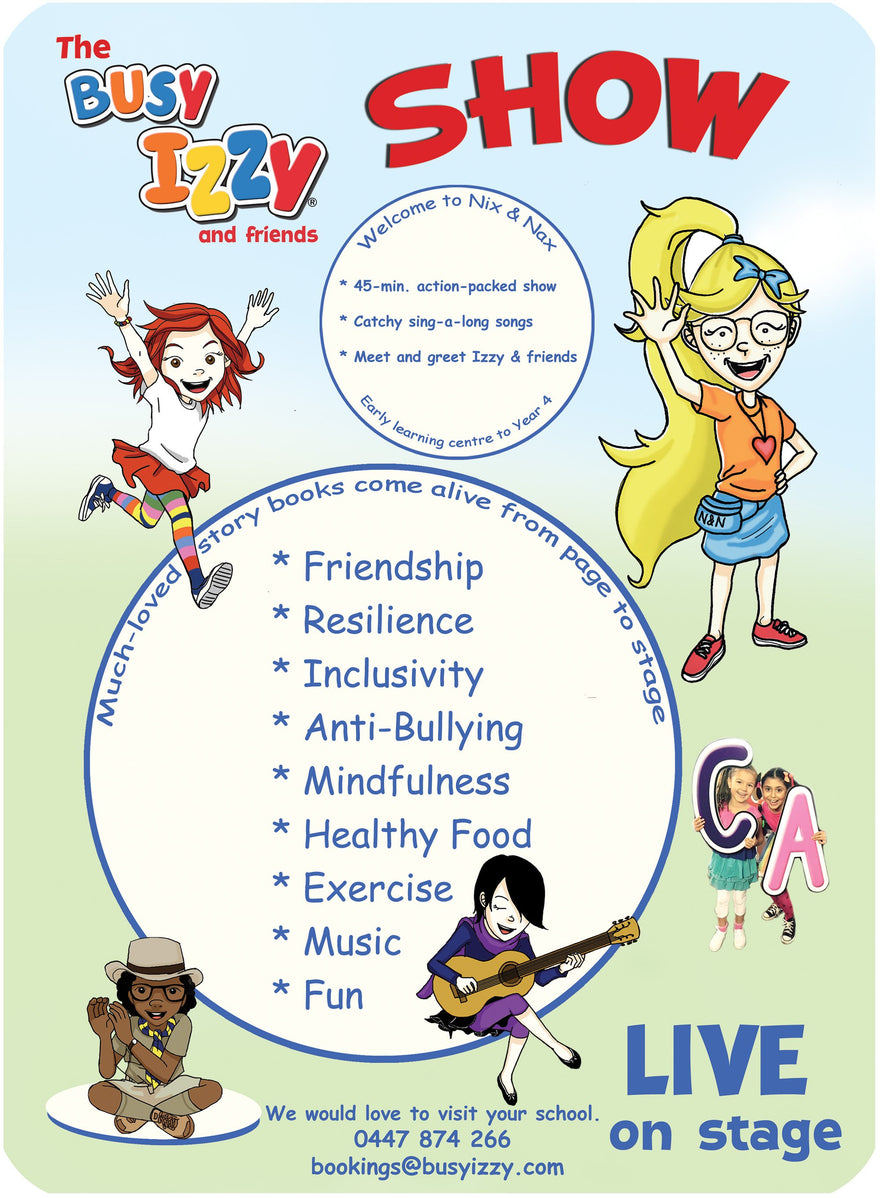 The Busy Izzy and Friends Show
Much-loved story books, come alive from page to stage.
Every venue and primary school in NSW, Australia, can now book The Busy Izzy and Friends SHOW! 
This action-packed show is a fun-filled adventure. Come and join us and help Busy Izzy and her friends save their local animal shelter.
The show features up-beat songs, a number of which have won Awards, interactive dancing and singing.
For 3-8 year olds and mums and dads too!
The Busy Izzy and Friends Show centres around the adventures of Izzy and her friends, Secret-agent Skye, Sensible Steven, Talkative Tess, Bossy Bobby and Worried Warren and Izzy's newly adopted puppy, Newly Truly. 
It is an energetic, musical experience, which features the importance of: inclusivity, resilience, environmentalism, anti-bullying, mindfulness, exercise, music, well-being, friendship, healthy food...and  LOTS of FUN too!
Created by Roxanne Kiely and Stephen Kiely.
https://busyizzy.com/pages/the-busy-izzy-show-live
To book a show at your venue: bookings@busyizzy.com