Busy Izzy and her Friends visit Amity College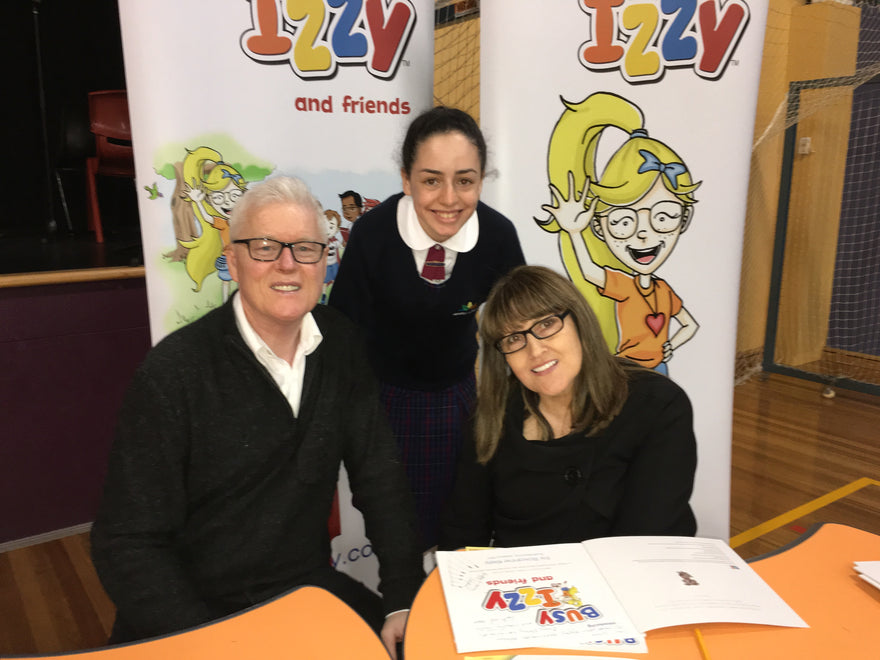 Busy Izzy and her friends had such a good time visiting Amity College and hope to be back to catch up with their new friends again, soon!
Amity Primary School Principal, Mrs Nazan Polat, said the Busy Izzy and Friends show was "...one the best incursion into Amity College, ever!".
"Dear Roxanne and Stephen, thank you for the wonderful incursion earlier this week. Our students and teachers loved it!  It was highly engaging and interactive and many meaningful messages were given in the story line. Thank You again." 
The children and teachers all joined in singing with Izzy and her friends, about healthy food and vegetables and a special song about Newly Truly. There was a song about Secret-agent Skye, called "Who, What, When, Where, How and Why?" and Talkative Tess and Bossy Bobby had a song about them too. 
There was singing, dancing and lots of fun had by over 300 children and Izzy and friends too.
You see the fun photos and videos: https://busyizzy.com/blogs/schools-visits
- Roxanne Kiely