Busy Izzy and Friends Creators meet the Amazing Stuart Coupe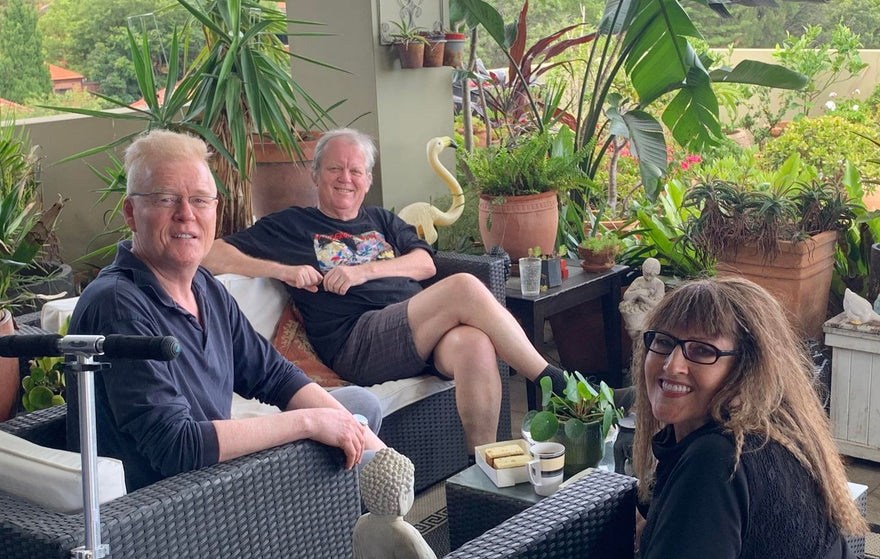 Stephen and I have been wanting to meet Stuart Coupe for a while and had the chance to catch up two days ago. We were introduced by our mutual friend Chris Stafford.
What can I say about Australia's foremost rock journalist; hardworking...yes, talented...yes, author...yes, promotor...yes, artist manager...yes, broadcaster...yes, and much, much more here: Stuart_Coupe
We sat out on Stuart's and Susan's famous and fabulous balcony, which alone was a talking point, and introduced them to Busy Izzy and Friends. Stuart was very impressed with the development of our little project and gave us some great insights into further developments. 
#busyizzyandfriendsTVshow #busyizzyandfriendsbooks #busyizzyandfriendssongs #busyizzyandfriendsyoutube #ABCkids